Get help eliminating the pain and pressure of pelvic congestion.
Our doctors have helped hundreds of women find relief from pelvic congestion with a new micro-invasive vascular procedure that fixes the faulty veins in your pelvis.
What is causing my pelvic congestion pain and discomfort?
When your pelvic veins cannot pump blood properly, this can cause a condition known as pelvic congestion syndrome (PCS). When blood pools and congests in your veins, it causes your veins to balloon out and cause pain, discomfort, and swelling in the pelvic area.
Leaving you with feel an array symptoms: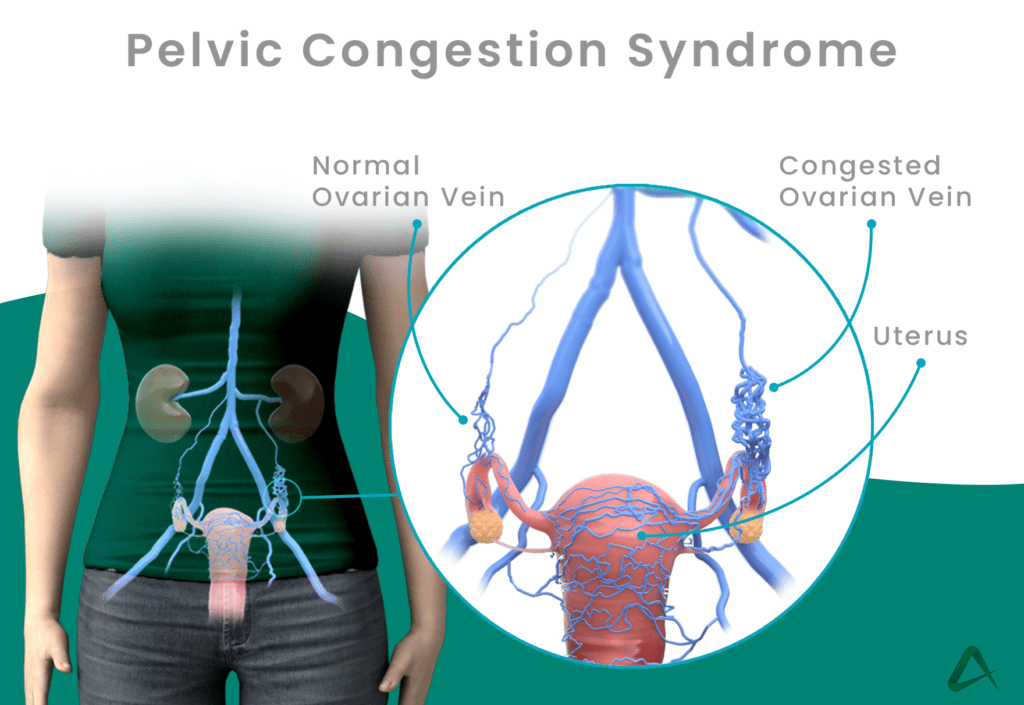 Just Because you have pelvic congestion
Doesn't Mean You Should Have to Give Up Your Uterus
When your doctor advises a hysterectomy, you may experience a range of feelings, such as irritation, sadness, and loss. Both the notion of having a major operation and the possibility of losing your uterus and potentially your fertility can be emotionally taxing.
You may find yourself getting stressed and anxious thinking:
Hi,
I'm Dr. Arnold Saha and I'm a Vascular Interventional Specialist
There's a proven procedure for safely eliminating the congestion in your pelvis that you need to learn about
It's called Ovarian Vein Embolization (OVE), and it's the safe, clinically proven way to reduce pelvic congestion without side effects. 
OVE is minimally invasive procedure that helps relieve pain by using imaging guidance and a catheter to close off faulty veins so they can no longer enlarge with blood.
Dr. Saha only need to work through a small pinprick in your thigh to complete this painless in-office procedure. No surgery, No cutting, No Scarring.
Why Should You Consider the OVE Procedure?
Ovarian Vein embolization (OVE) is becoming an increasingly popular alternative to uterine surgery, as thousands of women are choosing OVE to treat pelvic congestion due to its minimally invasive nature and effectiveness.
Meet the My Aim Team
Pelvic Congestion Specialists
In-Network With the Following
Insurances
*Call to verify your insurance
Schedule Your Consultation
8111 E Thomas Rd Suite 100
Scottsdale, AZ, 85251
6242 E Arbor Ave Suite 101
Mesa, AZ, 85206
1302 N Stanton St
El Paso, TX 79902
2930 Hillrise Drive, Unit 2 
Las Cruces, NM 88011
13634 N 93rd Ave, Ste 200
Peoria, AZ, 85381
Better, faster Care
Questions?


Get in touch.